I am so tired of trying to think up titles for my posts.
Did y'all know Amazon does something called "Returnless Refunds" for some items now? I ordered a pack of primary notebooks for BG and intended to get the ones that have a drawing space, but instead got ones that had full writing pages. My mistake. I initiated a return so I could get the right ones, and apparently, Amazon doesn't want some items back and will just straight up give your money back and let you keep the item.
That's the first I've heard of that, but okey-doke. I ordered the correct ones, and hopefully they'll be here tomorrow. We're doing both pandemic homeschooling and legit homeschooling this week, so the kids are gonna loooove me.
Really, though, LM started on the packet he got from his middle school on Friday because he's excited about our plans. We're going to study germs and have more fun than you ever thought would be possible while learning about that sort of thing. That's the plan anyway. Both kids are helping me come up with themes for each week and are way more excited about this than I thought they'd be. We want to make petri dish cookies on the last day.
We're going to do a couple of sheets on the school packet straight away each morning and then move on to our activities. Since a) the kids probably won't go back to school anyway and b) the district will likely give kids longer than two weeks to complete the packets, we will do a little each day so that it gets done but spend most of our time on our units.
So, the girl had some good days last week! The meltdowns were minimal up until Saturday.
We did a first as a family of four — we went fishing. My friend messaged me and suggested I bring the kids fishing at her pond, and my husband decided it was time for BG to try fishing. He loves to go fishing, so it was a big deal for him. BG was excited about it, too. I tried to prepare her for what to expect ("Sometimes people don't catch anything…), and I brought a picnic basket with snacks in it (this is the one way to keep the child content).
Wouldn't you know the girl had the first catch of the day? It was on her first cast and she got a bite in what seemed like less than 30 seconds. It was wild. She was so happy. She took a break then from all of the fishing and chilled out on her little camper chair and had a snack. I got to use her little Paw Patrol pole to fish (and I caught a few, too). She begged me to try to catch a huge turtle that was swimming around the pond on my hook and didn't quite understand why that wouldn't work too well. 😀 ❤
We drove separately so I could bring back BG if she was having a rough time, and we ended up staying an hour before we were both ready to head back. My husband was ready to leave, too, but LM wanted to stay, so they fished for another hour and had some nice daddy-son time. BG told me on the way home that she loved fishing. That was probably the most fun we've had some the quarantine started.
I might not be an outdoorsy sort of person, but I think I can get behind more of this. (As long as it's in the evening and not too hot!)
And yall, I totally took a fish off a hook. My husband had his hands full with BG's fish at one point and LM needed help, so I stepped up.
My husband's face:
My husband said he was shocked I would even touch a fish, let alone hold one long enough to remove the hook. I didn't know how long fish can last out of water, though, so I did what I had to.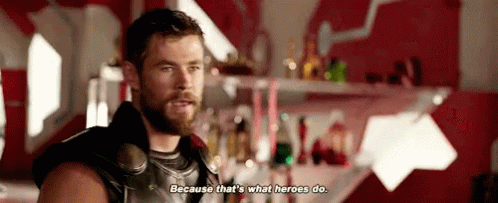 Hehe. Those arms, though.
So, BG had a few good days, but Saturday and Sunday were rough ones for her meltdown-wise, and guess what…the fever is back. (I think the fever was there for the majority of her really bad meltdown days as well.) It was away for a week but was 101.8 yesterday at one point. I checked her temperature throughout the day, and it's normal at times, but warm at others. She had bursts of energy here and there the past two days, but mostly complained of being tired. She also mentioned having a headache and then feeling nauseous and threw up once, but her stomach didn't bother her again after I gave her the reflux medicine.
I'm going to talk to her doctor again tomorrow if the fever is still there. Or maybe I should talk to her regardless if this is going to be a "comes and goes" deal. I hate the idea of putting her through getting her blood drawn if it's just a viral thing that's kinda hanging around. She had to be held down by me, the doctor, and the nurse (the nurse half held down, half gave the shot) when she had her last round of vaccines, so this would go much worse.
On another note, let me tell y'all what my son did. No, let me tell you what my husband's son did. (That's how we do things when people fuck up, right? They become someone else's son/husband/whatever.) I was checking my email yesterday morning and had three emails about Playstation purchases. THREE. That child made two purchases for $25 each and one for $10 to buy Fortnite skins. In case you can't math, SIXTY DOLLARS. And in case you can math, SIXTY DOLLARS.
I was like WTF?? I asked about it and LM said, "Well, last night you said I could get a Fortnite skin for doing so much work outside."
Oh, no.
What happened was I told him he could get some V-Bucks (Fortnite dollars) to get a skin like he did the last time worked hard outside with his dad. He got $10 for V-Bucks last time. I asked him in what world did saying he could get some V-Bucks mean spend $60. "Well, I said I wanted the Deadpool skins. I thought I could get those and give you some of my birthday money for the weapons pack."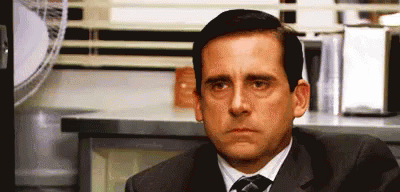 And those skins don't even DO anything. They give you another character to play as, but it doesn't impact the game at all.
My debit card is no longer linked to the Playstation account, and LM has a bit more work to do in the coming weeks. Sigh.
I think I mentioned trying to learn how to sew on one of these posts, but if I didn't, I know a few of y'all know from Instagram. I've been doing better at it! I'm hoping to get some fabric and make blankets for the kids. The ones I make will be more expensive than just buying one, but I hope it's something they'll want to hold on to as they get older.
I have made and given out 30 masks for the COVID stuff. My first few masks look straight up awful, but I finally found a pattern that was almost foolproof and didn't have as many issues. I went from this:
To this:
Craaaazy eyes!
---
So, last week I mentioned doing a Zoom happy hour type thing and a few of y'all expressed interest. Yay! I hope to set that up for sometime this week. I'll email y'all and figure out dates/times. If anyone else is interested, you can message me at thatanxiousmom@gmail.com.
Whoever participates, DON'T BE LIKE JENNIFER.
I laughed so hard at this video. Those people's reactions were priceless.
"I saw nothing."
Have a good week, y'all 🙂