This week did not go exactly as planned. Shocker!
I planned for the kids to do a whole unit on germs/bacteria/viruses this week. That got derailed on Wednesday when the kids got bit by worm fever. They are all about worms now, and want to spend a bunch of time researching worms, digging them up, finding better ways to lure them out, etc.
The kids: "We're going to try to lure out the worms by banging some shit on the ground so they sense the vibrations and come up." (Well, they used different phrasing, but what they said meant the same thing.)
Me: "No, don't get your stuff muddy. Just make the sounds right above the ground. The worms will hear you and come up."
The kids: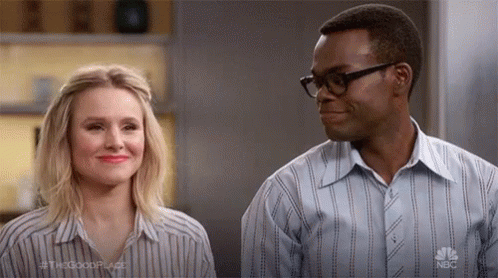 They did not, because as I later learned, worms do not have ears. Like, I knew they didn't have outside ears, but thought they had some sort of internal listening thing going on. Nope. The kids were 100 percent right, and I was wrong.
So, the bacteria cookies didn't get made today. I guess I can give myself a pat on the back for self-guided learning and flexibility, eh? Maybe we can finish up my germ plans next week. The kids made a "worm habitat" as they called it. They're trying to be all fancy and not call it a worm farm. The worm habit is set up in the corning of my living room covered by a blanket because worms like dark places.
LM also wanted the blanket because he's worried that BG will see the worms procreate.
LM: "The worms might, YOU KNOW. You know, right? I don't want BG to see that."
Me: "Worms have both sex organs and reproduce with themselves. But even if they did have sex and BG saw it, it's not a big deal. It's just worms."
LM: "I don't think that's right."
As it turns out, I really don't know much about worms, and the kids taught me more than I taught them this week.
Even though my plans did get derailed, we did take a look at our bacteria swabs today. Stuff grew. Especially stuff from LM's hands.
The bacteria all kinda look the same, so I wonder if we screwed that up. (Well, I wonder if I screwed that up.) Even if I did, I think it hit home with LM that he needs to do a better job of washing his hands. He tried to argue with me that he doesn't really need to wash his hands more because the soap dispenser has germs, too, so it's a waste. WTF, kid. Did he learn nothing during the rise of the pandemic?!
So, I decided I wanted to be artistic and do one of those paint and pour deals. I've always wanted to do one, but didn't really want to go be around people (plus I don't care for wine), but the art studio decided to sell kits to paint at home. I got one for the kids and myself. (No pouring for them.) BG lost patience and rushed through hers. LM did well on the first half, but lost patience and decided his painting didn't need background colors. I lost patience shortly after doing the background. There were so many colors to mix, and I had it.
My husband said he was surprised I lasted that long. I do my little doodles, but it's different because it's on a tablet, and I can just hold down my stylus and automatically fill in the colors.
And speaking of my husband, guess who lost his phone again?
Mm-hmm.
This man has had so many burner phones that I'm surprised he hasn't been investigated for being a drug dealer. (Yeah, I watched The Wire.) He used to get cheap flip phones that cost $25 and when he'd lose them, he'd just buy another and get a new number, since it was easier than calling customer service. And then I got sick of him always wanting to hold my phone to look stuff up and got him a fancy iPhone 6S for Father's Day. (In 2019.) We got LM the same model, because I didn't trust getting him a phone that cost more than $99, either.
He went a long time without losing that phone, but then he was digging a hole for a post to fix our porch and couldn't find it later. (The battery died, too, so Find My Phone wasn't available.) He looked all over the yard for it, and then it rained the next two days, so I ordered a SIM for his phone number for the backup phone. The day I ordered the SIM, my husband decided to try to dig up the area around the post and found the phone. It was caked in mud, of course, but after cleaning it up, it charged right up and works just fine.
I hope y'all found the story of the buried phone exciting. If not, you'll love my trip out today. I went through the drive-through of Chick-Fil-A.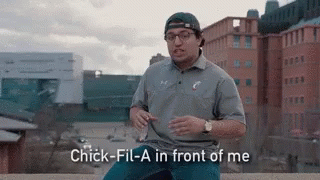 I wanted an hour to myself. Enjoy the quiet or listen to my music. But BG said she wanted to have a Girl's Day Out and ride to Chick-Fil-A together, so that's what we did. Our GDO's aren't quite what they used to be, but the sandwich, ice cream, and FOUNTAIN COKE IN A STYROFOAM CUP WITH CRUSHED ICE were heavenly. (That's the only way to drink a Coke, FYI. Canned on ice is great, but nothing beats my ALL CAPS way of drinking a Coke.)
So, that was my week. I'm sure I'll have all sorts of exciting things to write about on Monday. We've got big plans this weekend — putting up a new storage shed, mopping, and cleaning out LM's dresser drawers. He can still wear his athletic shorts from 3rd grade since they fit fine in the waist, but they are short as hell. Some of them are short like that:
He doesn't like getting rid of anything (he has a t-shirt from 2nd grade in his pajama drawer, sigh), but they're getting ratty. I ordered new shorts from Target during my most recent midnight shopping spree, so I've gotta make room.
Exciting weekend ahead!
I hope y'all had a safe and healthy week.