Christmas time is here
Crankiness and drear
Pain for all that mothers call
Their most stressful time of the year.
Or something like that. 😉
We've been getting into the Christmas spirit since the beginning of November, when we put up our lights and inflatables and projector and other decorations up outside. We got the tree and decorations up inside around the beginning of December. I'm not sure which is tackier — inside or outside, but we're enjoying it! (We being everyone except my husband, who prefers strands of clear lights inside/outside and nothing more. That will not do for me. I NEED COLOR.)
I did some baking/treat-making on Sunday so I could put some tins together to hand out. I dipped and stirred and shooed away my husband and kids all day long. Quite a few goodies had to go to Baby Girl's pile since they got some BG germs on them. I went to the bathroom once and came back to find her licking her fingers.
Oh, she grabbed one of the dipped Oreos that hadn't firmed up. Shit, no, that one has fingermarks, too. And that one. And that one. And that one. Her plan was to poke each one until she found a "good one." (Since there's a pandemic and all, I feel compelled to say that nothing contaminated went out.)
I have some more baking left before the big day: caramel pies, a cheesecake, and sweet potato pie.
Basically us: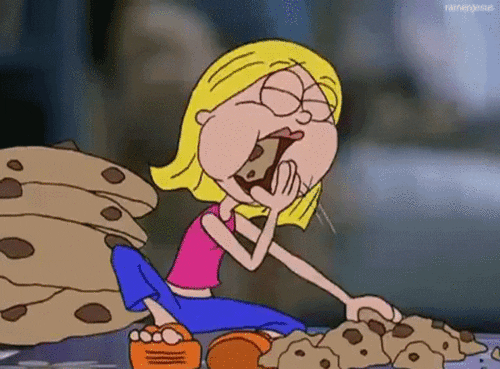 The boy has one more day left of virtual learning before his Christmas break starts. Hopefully the teachers won't give any assignments beyond what can be completed by the end of the day. Or won't give them anything at all, because Christmas. The in-person kids were moved to at-home for the two days this week, so BG has packets, which aren't getting lost only because the packets are fun, short, and Christmasy.
I usually get my gift-wrapping done on Christmas Eve, but I'm ahead this time and have almost everything wrapped right now. (My husband's nice bottle of liquor is staying stashed away until the last possible moment, because I don't trust those kids not to drop it while looking to see what has their name on them.) My stepmom gave me this, which made things go much more quickly: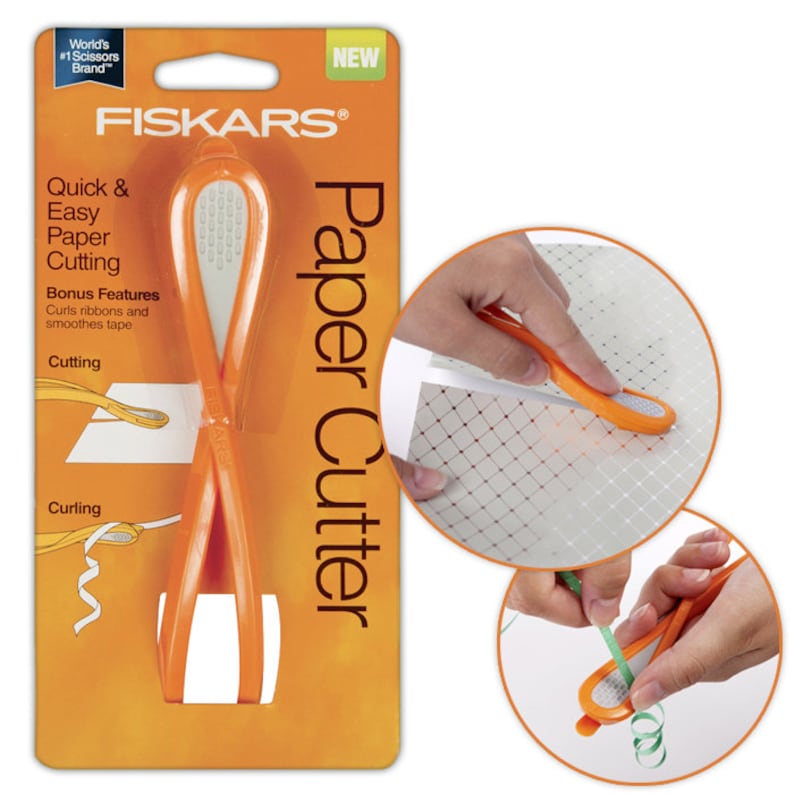 I cannot cut straight with scissors to save my life and it always seems to take forever. But not with this! I thought it was an odd thing to put in a gift bag and give someone (which my stepmom did when we visited on Thanksgiving), but IT. HAS. BEEN. A. GIFT. Wrapping presents like a boss! (Does anyone even use "like a boss" anymore?)
I've been on point with our Elf on the Shelf this year. Only missed moving the little fucker one night! My husband and I have had fun with it, some of which wasn't well-received by BG.
Winners: putting the elf in the candy jar with a note that tells her to have some candy. She also likes it when I stick him in the tree or on a shelf. (In my best EA Sports voice: "It's in the name!")
Losers: drawing devil horns on her school picture frame (with a dry erase marker). Changed it up during the day and doodled a fedora and platypus tail to make her Agent N. She also wasn't not a fan of making him "go fish" for Goldfish crackers. She had some concerns about making messes and ants.
Speaking of fedoras, both of my kids asked for them for Christmas. Like, on their official Christmas wish list. I know it's because of Agent P on Phineas and Ferb, but still…fedoras? It's a bit weird, even for them. But they're getting them, of course!
Okay, I'm worded out for now. (I'm writing at 1:00 in the morning and scheduling this to publish in a few hours.) Hope y'all are doing well!