I saw my psychiatrist earlier this month, for the first time since the beginning of the year. I went in armed with a list of things I wanted to talk about on my phone, but still blanked. Deer-in-headlights, "Things are good. Just a bit of anxiety. All good in da hood."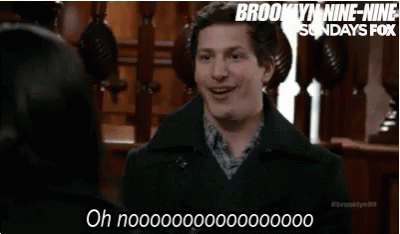 No, I'm not fucking kidding on that last sentence. I have uttered that sentence more times than I care to admit to doctors because of being nervous or whatever. Some of y'all know me beyond the blog and get that this is way more awkward than it sounds. Seriously, I almost die a little inside every time I say this. I should probably ask for a note to be added to my chart on this. "When patient states 'It's all good in da hood,' IT'S PROBABLY NOT."
So, my anxiety medication was changed to a different as-needed med. It doesn't make me drowsy, which is a plus, but it doesn't really help much, which is a negative.
Maybe I'll just email him.
"So…following up from my last appointment — the anxiety medication sucks. I think we need to discuss adjusting my other medication because — NAH, IT'S ALL GOOD IN DA HOOD." 
My practice email won't even let me not say this.
I had a medication screw up last week. I realized Sunday night that I missed two days of my meds in a row. I forgot one night (which is surprising, as I've only unintentionally missed taking the med once in three years) and fell asleep on the couch the other night and missed it. (I may have had a few drinks on that one.) I was feeling off as fuck, too. It clicked when I was checking to see if I needed a refill before Christmas and then saw what I had left vs. the refill date. OOPS. Considering one of the meds is an anti-seizure med that can…drumroll…cause seizures if you skip taking it (regardless of whether you're prone to them), I'm lucky it wasn't more than just feeling off.
I told my friend about it, and she was like, "Yeah, I was wondering. You were getting all up in your emotions, and you NEVER do that."
That makes me wonder just how closed off I am when one never sees their best friend with a history of depression, severe anxiety, and bipolar 2 get up in her emotions.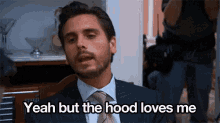 That they do.
In other news that is good-in-da-hood but in a non-psych way, we found a new show. I know y'all have been waiting on pins and needs to find out what the Anxious fam was gonna binge next. This one is Billions on Showtime. (Thank you Amazon for giving me a month of Showtime for 99 cents.) It's about some dude who runs a hedge fund and is getting investigated and shit. It sounds boring. After the first couple of episodes, I was torn because the characters were interesting, but words like hedge fund, stock market, shorting stock, SEC (not the football conference), and the such are so boring.
It didn't have that effect on my husband, who is interested in financial stuff by way of his profession (and he loves talking about it, woe is me, and double woe is me when I asked him what the heck a hedge fund even is). Some of the boring finance talk died down a little, though, and I am hooked. It helps that it has actors from three shows I love (Homeland, Sons of Anarchy, and Breaking Bad). If you have Prime and need a show, go see if you can get Showtime for 99 cents and try it out.
Okay, it's bedtime and the kids are fighting, and it's not good in da hood at the moment, so I'm gonna wrap it up.