So, here I am.
A month later.
Apparently even in pandemic times when we aren't going to school every day, playing sports, and doing a ton of other running around, things just get busy. Neglect-your-blog busy. (But not miss-your-shows busy at least.)
Almost a month ago, we spread my father-in-law's ashes. It was about five months after his passing. We spread them at a river in the mountains, and it was just perfect because it was at one of his favorite places in the world. I thought it'd be incredibly difficult on everyone, but it just felt peaceful and right. I bought a bottle of his favorite moonshine and did a toast after it was over. To make things more perfect, I didn't have enough cups and had to use some disposable bowls we had, and he would have just laughed his ass off at that.
The girl has been back in school for a full quarter now. So far things are good at the school. A few schools in the county have had to close temporarily for staff being positive/quarantined for COVID, unfortunately. Hopefully her school will continue to be safe. With people only in the building for two days and 60 or so people in the school max (and a much stricter mask policy in place), I'm holding out hope.
The boy is really getting into the swing of virtual school now. The first…six weeks, I think, he had to work through the weekend to finish everything. He has done better at keeping up with things and has been enjoying his weekends lately. He said as long as he has the option to continue virtual, he wants to do it through the rest of the school year since he's liking it better.
We've been busy with our house. We had it appraised last month, and spent 3 weeks straight working on projects. And after that, I decided I wanted to remove the wallpaper in the kitchen for sure and paint. Y'all, I've read how wallpaper is a pain in the ass and takes so long, but it took me almost TWO FREAKING WEEKS to finish removing the paper in a fairly small area. In all fairness, I had to start and stop a lot because of the kids, but still, that was way longer than I anticipated.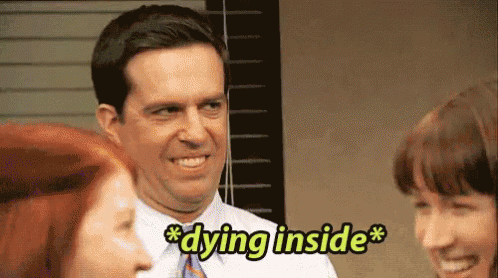 Ten days into it, I was looking online for more tips, and realized my husband bought me the wrong scraper. He said it looked good for wallpaper scraping, but it wasn't one labeled for wallpaper. After he went back to Home Depot and got the other one, I finished very quickly.
I had to put a couple coats of primer on the wall and then a couple coats of the actual paint. Finally, three weeks later, it was done. I'm very happy with it!
Here's an almost useless picture that shows the after and before.
To add to the busyness, I got a new writing job. I'm super excited about the company because this job has potential to go from freelance gig to an actual career role down the road. I basically have to read medical studies and summarize them (and add background and other relevant info) in a way that appeals to a layperson. (It's all fact-checked by an MD.) I've done some medical writing in the past and am really interested in this sort of stuff, so fun! Busy but fun.
In some not so fun news, we've had a few family members test positive for COVID over the past month. Two had to be hospitalized, but are home recovering now. My MIL is the most recent person to test positive. Her period is almost up, and she never had any severe symptoms thankfully.
It was a mess, though. She wasn't taking it seriously (she's anti masks and all that shit), and was wanting to go out before she even heard back on her test. And even though the message from the doc she sent us a screen shot of said stay isolated for 10 more days, she still decided her quarantine was basically over and that it'd be fine for her to go out to eat. My husband has probably gotten a few extra gray hairs from this. After a great deal of back and forth with her, my husband told her he was going to let the air out of her tires if she didn't stop. He wasn't joking.
After a couple more days of nonstop complaining, she had a great idea — get her other son to move in for a few days. This son tested negative a couple weeks ago from a different exposure. She decided since he tested a couple weeks ago that he'd be fine to come stay with her. This son will never tell her no about anything, so he went, and he has some health issues and is high-risk. We were just like WTF?! Why??? She said her doctor said it would be fine, but I know it's not fine and don't buy that a doctor told her that for a second. I hate to be that person who bitches about her MIL, but whew, I could do a post and a half.
Her isolation period is supposed to be up on Monday. I told her that her son needed to quarantine for a couple weeks as well, unless he has another negative test, because now that he has been exposed to her for actual days, he could very well get it. "It'll be all right." Gahhh.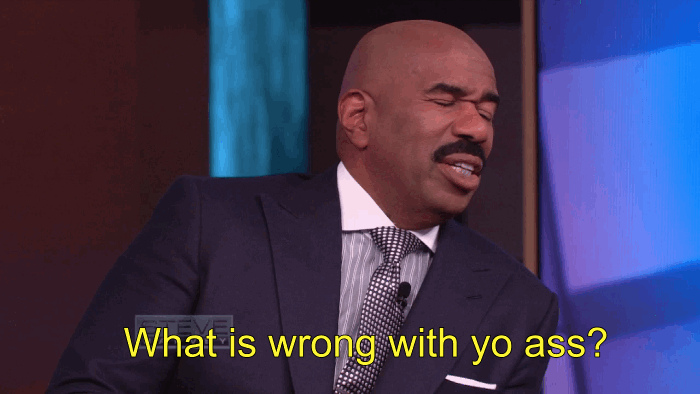 So…how about Joe Biden?
Yay, Joe! Yay, Kamala! Yay, America!
I go back and forth between being overjoyed and feeling depressed that so many people were fine with Trump after four years. Four years ago, a lot of people thought some of his shit was just an act. Or hoped it anyway. He has proven to be worse than imagined, and between that and the pandemic, I would've thought Trump wouldn't have had a chance. Crazy brain of mine.
I'm closing in on 1000 words, so I'm gonna wrap it up. I've missed reading y'alls blogs and hope to catch up soon!
How's life?