Yesterday was the first day back to school. Back to school in-person for the girl and virtual for the boy. The anxiety level was running high on BG's behalf. Will they really enforce their mask and distancing rules? Is it possible for her to even enjoy being there or get anything out of it with so much change? Most people seem to think no for the younger ages.
Baby Girl went from the worst meltdown yet and threatening to "cancel school" on Sunday night to "I had the best day ever and didn't want to come home!" on Monday afternoon. She also complained last night about not being at school.
Thank the lord. But she's not going to be too please with the five-day break.
I noticed that every child going into and coming out of the school had on a well-fitted mask. BG said that they kept their masks on at all times except lunch and recess. And at recess they weren't able to use the playground equipment and couldn't stand close. They talked and played shadow tag and that was plenty. The letter home from the school also said it would be a very strict rule for everyone to wear masks properly and that if anyone had a medical exception, a face shield was required. So I feel a lot of relief on the safety end. (Compared to LM's teacher, who included their mask policy and said they only needed to wear it in halls or when doing group work or otherwise sitting close. We made the right call with him.)
You'd think that first graders who aren't with their whole class, can't use playground equipment or class toys, have to wear masks, have to eat in their classrooms, can't leave the classroom except recess, etc. would probably not be too overjoyed with being there. BG has gone so long without interaction with other kids and people (exception being seeing my husband's mom, my parents twice, and her cousin once) that she was just overjoyed to be able to go to school and be around the kids. I'm guessing a lot of kids who have distanced from almost everyone for the better part of the last six months will feel the same.
It made me tear up to hear the excitement in BG's voice over just  being in school. It really hit how hard this has been on her. She said her #2 best friend was in her class, too, which she was super excited about. Based on the amount of talking those two did in their kindergarten class, they may soon come to regret that lol.
Little Man wasn't very impressed with virtual school. Being on a computer for the better part of seven hours wasn't his idea of a good time. He did say that he preferred it to going and being away so long, though. It helped that he got to watch part of the Avengers Endgame movie during lunch. And he only has to be online for two full days plus a half day on Wednesdays, so at least it won't be all week.
He said some of the teachers had a hard time streaming, so it'll probably take a couple of weeks to get adjusted. Those seventh graders were savage with the comments they were leaving on class stream while they waited. 😮 They are letting them be on video too like on Zoom, so it's neat they will be able to see their classmates. LM showed me that some kids were doing TikTok dances while waiting and DURING the class.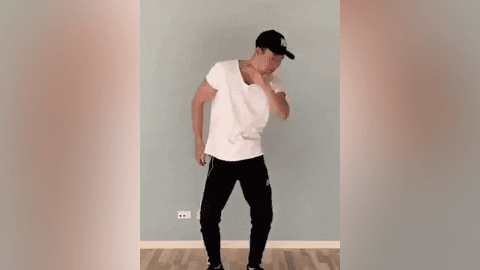 This is going to be interesting.
Here's to a great and safe school year.