I'm writing this post because it is something y'all really need to know.
Like, really need to know.
The last time I bought new underwear was sometime before Baby Girl was born. I'm not sure exactly when, but she's 6 now, so it's been a while. I'm really picky about underwear. You'd think maybe most women are, but the uncovered elastic waistband seems to dominate the underwear market, so y'all can't be that picky because that uncovered elastic is the devil.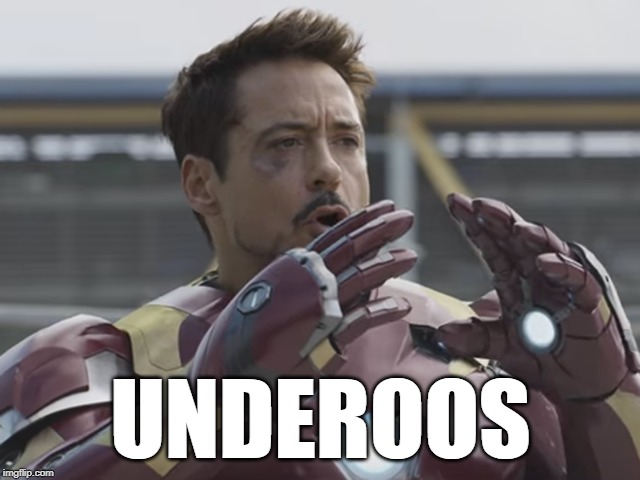 (Speaking of devils, LM offered to make BG a PB&J last week, and she declined because "he makes the devil PB&Js with crunchy peanut butter and strawberry jelly." I had never heard of Devil PB&Js, but okay. If we can have Jesus Chicken aka Chick-Fil-A, then we can definitely have Devil PB&Js.)
So, a decade ago I found the perfect underwear. Hanes ComfortSoft waistband boyshorts for women. 100% cotton, no polyester blend. They didn't ride up, they were super comfortable, and THE BAND WAS ENCASED IN COTTON. Plus they were tagless, which wasn't standard in underwear for us peasant folk back then. And then Hanes discontinued them, as people apparently don't like comfort, but I lucked out and found a few unopened packs on eBay in my size sometime before the girl was born. Ever since that day I've prayed to the underwear gods for Hanes to bring back my underwear.
Six years is a long time. I had a lot of undies since I got those packs on eBay, but that shit didn't last forever. My undies stopped holding things in place and got some holes. (One pair with a hole in the crotch may have made an appearance at my full-body exam with the dermatologist. When they said "full body," I was thinking "full body like at the GYN, where I wear nothing under a gown." And then they said keep my underwear on. Fuuuuck. For once in my life, I'd have preferred less coverage.)
I started my underwear search, but the underwear gods hadn't listened and reintroduced my brand, so I had to look elsewhere. A couple weeks ago, I hit up Amazon, determined to find some underwear that were comparable to my old ones. That was not an easy task. One package looked good, but no, it was a polyester blend. One package was perfect, but wait, not my size. Another package looked promising only to zoom in on the elastic band and see that it wasn't covered. Devils. I looked and looked and looked and finally found something that checked off every box except for "boyshorts."
Granny panties, y'all. I got granny panties.
And they are comfortable as hell. They don't ride up, they have a comfortable waistband, they have a bit of tummy control. They're some random ass brand, too, but they had great ratings on Amazon, so for $25 I gave them a try, and it was worth it.
Once they arrived, I threw out the underwear that had potential to embarrass me if I either a) wore them to another doctor appointment or b) got in a wreck and had to have my underwear cut off. Seriously, my grandma was always talking about how important it is to wear clean underwear that are in good repair when leaving the house. Because if you have a wreck, they might see your underwear, and…well, she didn't really follow up with anything, but one can only assume that they'd open the back of the ambulance and kick out the gurney holding the person with the poor underwear.
I had another thought about my grandmother when I was tossing the undies. You see, she never tossed my holey underwear. Oh, no. She kept them.
Now you're probably thinking, "WTF, Grandma?!"
She grew up during the Great Depression and was the type who didn't like to throw away anything, and that meant keeping my old cotton underwear to use as rags for dusting. (Hers were silky undies, so they weren't dust cloth material.) As it turns out, teenage girls aren't fans of their grandmas keeping their old holey underwear lying around to use for cleaning. Seriously, when she dusted, sometimes she'd do a bit and stop. And the next thing you know, one of my friends was dropping by and there sat my raggedy underwear on one of the decorative tables.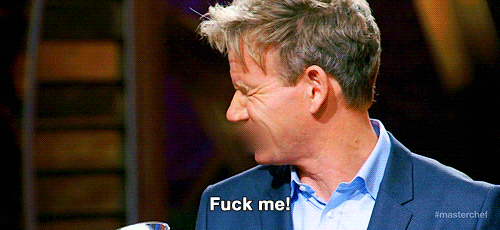 That was very good motivation to make sure I beat her to dusting.
She still had some of my old underwear in her cleaning cabinet when she died. So, with a dozen family members in the house going through my grandmother's things, my dad managed to find my old underwear, hold them up for all to see, and ask if I wanted to keep them.
Do you feel like you know enough about me and my undies by now? Too much, perhaps?