Me: I'm gonna post, post, post even if it's just using a random prompt.
Also me: A week between posts.
I didn't realize I hadn't posted all week until I logged on and saw the date of the last post. It was one of those weeks that went by very quickly. We didn't go anywhere, but we've stayed busy inside and outside taking care of stuff. (Plus binge watched a show after the kids went to bed.) I did a little baking and worked with the kids on some school stuff. The last part was more time consuming than I planned.
Baby Girl was on her new medicine this week. We did a half dose instead of a full dose every day except Friday. It's an ADHD medication, so obviously its main use is to help with focus, but we tried it with the girl because the doctor thought it would help with her meltdowns. There are some studies that show stimulant meds can help with "emotional lability" in kids with autism and help keep drastic behaviors in check, so it was worth trying.
Maybe it was the med or maybe it was just a coincidence, but BG had a fantastic week — only had a few rough moments. And even then, we were able to help her pull back very quickly. A meltdown that would've lasted for half an hour was reduced to her losing her cool for about 30 seconds and then settling down. And the losing her cool didn't involve screaming at the top of her lungs or hitting anyone, either. Holy shit. If next week is anywhere close to that, then yay meds and damn me for not being open to it when the doctor brought it up last year.
LM's tween mouthiness aside, it was a very peaceful and productive week.
Now for the focus aspect of the medication —
I laughed at this scene, but omg, it's true. BG's level of focus was intense. My husband called it kinda scary. This contributed to some of our activities taking much longer than I had planned.
Happy Baby Girl, happy family (but extra busy mom and dad lol).
We had some good family news this week — one of our relatives had a baby and two others announced that they were pregnant! ❤ There has been so much death and other difficulties with family and friends this year that getting those three pieces of news in the span of 24 hours was just wonderful and uplifting.
The kids will start school two weeks from tomorrow. We still have BG enrolled in the 2-days in-person option, but it's looking like virtual for BG's age could be a possibility through her school. (It would have been either 2 days in-person and packets from home, as the district was only doing the true virtual option for kids in grades two through twelve, but her small school has a bit more leeway than others.) Hopefully this will happen! We would switch for sure.
My husband and I are watching Game of Thrones. Finally. My brother has been after me to watch it for years. "You love Lord of the Rings, so I know you'll love this. Just watch it!" I watched 20 minutes of the first episode a year or two ago and thought it was boring, but I decided to try it again. I don't know why I was so bored before, but I absolutely loved it this time. I was going to watch it on my own since I like to stay up a little while after my husband goes to bed and have some time to myself. But after I told him about the first two episodes, he wanted to watch it, too.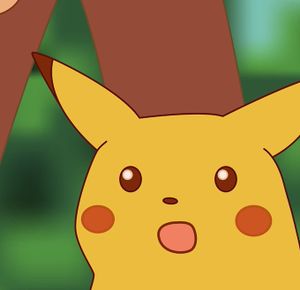 My husband after I told him everything that happened in the first two episodes.
We are going to the library again tomorrow, and I am hoping they'll have the books.
How was your week?