Quarantine has been a time of learning. I could focus on the more serious stuff, but I'm going to go a bit lighter for this post.
When schools closed down due to the pandemic, we found ourselves with a lot of extra time. The three hours I spent daily transporting the kids to and from school/bus stop was gone. Homework in the evenings gone. No more taking the kids to sports, church, visiting, etc.
My husband came up with a list of things he wanted to work on around the house. And my list was wanting to write regularly and catch up on my reading. Almost five months into this, my husband has done everything on his list and then some, and I've accomplished nothing on my lengthy to-do list.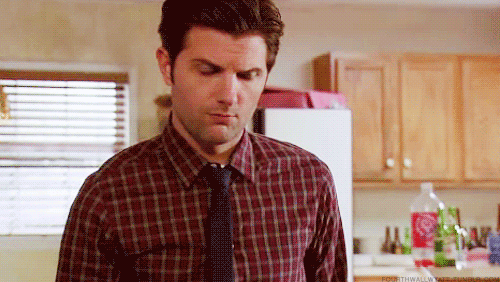 I have, however, done a few other things that weren't on my list.
To start, I've sorta learned how to cut hair. My husband has a pair of clippers that he never really used before. He and the boy were sorely in need of haircuts, so I decided to give it a go. Neither are fans of the buzzed look, so it wasn't as simple as putting a 2-guard on and going all over. My husband's haircut — short on the sides and a bit longer on top — looked fantastic. Not as good as the barber he saw pre-pandemic, of course, but better than some of the other places he got it cut.
My son's hair turned out…less good. I guess one of the big things about cutting hair is being able to movie with the person whose hair you're cutting. And my son moved every five seconds, called the dog up to jump in his lap, and more. I ended up having to buzz it all off with a 1-guard, which he was not happy about. "Buzzed haircuts look like someone who can't decide if they want to be completely bald or have hair," he said.
Several weeks later, it was time for another cut. My husband's turned out pretty good again. And Little Man? Well, he didn't squirm around as much and ended up with a very nice looking haircut. Unfortunately, the clippers slipped when I was cutting the front, and I shaved off part of his eyebrow.
Oops. I offered to trim the other eyebrow to even it up, but he told me I had done enough damage.  (He was given some v-bucks on Fortnite, so it was quickly forgotten.) The haircut really does look good, though.
I also learned how to make some damn good cocktails. Patience has never been my strong suit, so whenever I wanted a drink, I'd dump shit in a cup and go. No measuring, no drinks with more than three ingredients, and hope for the best. As such, my drinks never tasted that great.
After getting a few extra bottles of liquor for the pandemic, I decided that I wanted a drink I had on a cruise. It required seven ingredients. I groaned, but realized I had absolutely nowhere to go, so why the hell couldn't I just take 10 minutes and make a proper drink?
I did, and it was heavenly.
I've built up my liquor cabinet over the pandemic, got a nice blender for Mother's Day, and I've enjoyed learning how to make non-shitty drinks. I even perfected the pina colada.
I also learned how to make some decent bread. Again, much patience was required, but it is well worth it.
(By the way — if you needed to lose weight pre-pandemic, taking up hobbies like making high-calorie cocktails and baking bread aren't the best idea. The quarantine 15 happened pretty damn fast.)
Last but not least, I learned how to play Fortnite with my son and not suck. I've played with him  for a while now, but I was always just terrible. He didn't mind since he liked playing with me, but he had to revive me so often that we never won together. With a bit extra practice here and there, I've gotten good enough to win some games on my own. The look on the boy's face when I won my first solo was priceless. He told me over and over how proud he was of me. My heart could've melted.