It has been quite some time since I played the blog name change game. I actually set up a new WordPress account, thinking I'll just get a fresh start and maybe that would help with the writing. I don't know how much sense that makes, but it did at the time.
And now I'm thinking maybe a blog makeover here, where I've been for six years, would be better. I wouldn't have to refollow everyone and all that. Does it make sense that it would help with the writing? Still probably not. But hell, it's worth trying.
Writing has been my outlet for a long time, and it is also one of the few social outlets I have. I have a couple of friends I talk to regularly, but those conversations have been getting shorter and shorter since there really isn't much to talk about. And lord, Facebook is just awful and frankly contributes to some depression. (That might sound odd, but I'll explain more about that later.) So much for social media being a great outlet for social interaction during a time of isolation. It's important to be active on here, through posting, reading, and commenting to have that outlet.
I'm also going to go through my old posts and see what's worth keeping up and what's not. Not that anyone goes through old posts anyway, but whatever. It'll be part of the process and might even spur some ideas for new posts.
So, yeah, some changes are coming. And hopefully it'll be worth it.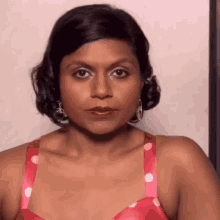 (I'm so optimistic!)