I have been doing way too much online shopping. My poor husband every time he checks the online banking stuff, which is multiple times per day because he's obsessive about stuff like that: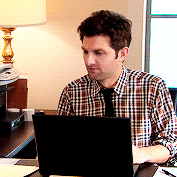 Look, my house is reasonably clean these days. Laundry mountain is gone. My kids have learned some shit and are fed regularly. I learned a new hobby as well as my patience allows (sewing). I wrote some stories, and that's all I'm writing for now (since my best friend keeps asking), since there's no deadline, which means I'm not functioning. Despite starting off the year strong with reading lots of books, I'm not getting into anything right now, so all that's left is to window shop online. And that usually turns into "Add to cart."
Okay, I exaggerate a little — a lot of my purchases have been for stuff I'd have gone out for (or would've bought online anyway). LM needed some clothes and rain boots, BG needed some Crocs and rain boots, and we needed Easter basket stuff. I also got some educational stuff. I bought a few science books for BG, plus I found a lot of 15 Magic School Bus books on eBay. She is loving them. I also discovered these Pete the Kitty books.
How fucking cute is that?! I absolutely adore Pete the Cat and couldn't resist getting that for myself BG when I saw it. I'd love to get a half-sleeve of tattoos with book characters, including Pete and Max from Where the Wild Things Are.
One thing that has driven my crazy since I bought my iPhone 8 a couple years ago is the lack of a headphone jack. They give you an adapter, but I lost that shit within weeks. And the replacement ones I got from Amazon don't work right. And bluetooth headphones suck for me because I never remember to charge them. I was browsing Amazon last week and came across some headphones that have a lightning connector that plugs right in to the charger area, so I was thrilled!
The sound is great! My husband liked them so much that he asked me to buy him a pair in black, except he wanted them to have BOTH the regular plug and the lightning connector. I was like why the hell would they have both? "Because I like having choices." They don't make those, not that I could find, so he got the "basic" ones with only the lightning connector. He said the microphone works great for his work calls, too.
I needed some new socks since several pairs of my fun socks have holes in them. Here's one pair I picked out:
That's Beast Boy, yo!
Teen Titans Go! has officially made my Top 10 list of funny shows. It has awful ratings (mainly people who were fans of the original — and serious — series not liking the comedic direction it took), but it's fucking hilarious. The kids love it, my husband and I love it, so it's nice to have something we all agree on. Beast Boy is awesome, so I couldn't resist getting these socks.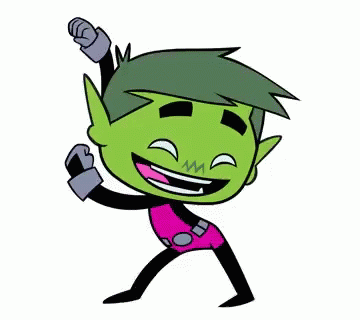 Yeah, it's very juvenile (but not in a garbage Spongebob way), but it's my favorite not-just-for-kids cartoon I've watched in years. My husband and I have started talking like Beast Boy to each other and the kids at times, which BG thinks is hilarious and which makes LM die inside.
"What is wrong with you, mama?" – My husband will ask in Beast Boy's voice. (Also adds "mama" to everything.)
I just add "yo" or "bro" to my sentences.
I'm pretty excited about those socks.
I've made a few regrettable Amazon purchases, too. Here is one of them:
Look, I'm all about creativity and shit. Yay kids building blanket and pillow forts. BUT, it just so happens that the best blanket to build a fort with is the quilt I sleep with at night. And it just so happens that MY pillows make the best fort pillows. Guess who isn't a fan of some dirty little kids taking her pillows and blanket?!
Yep.
So I was window shopping as one does online and came across this blow-up fort. For $50 plus a box fan, I was able to get the kids a fort that sets up in mere seconds and can be taken down and put away in mere seconds. Mere, mere, mere.
They were super excited the first day, but the excitement didn't last too long. It turns out that kids prefer blankets, chairs, and pillows to something like this. Maybe it'll go over better outside.
I thought y'all might get a chuckle out of this purchase. Since I couldn't see my bestie for her birthday, I sent her a couple of things on Amazon. One was a pair of Blue Q socks that I desperately wanted for myself, but couldn't because of the kids:
Maybe when BG is a little older. I did end up getting a couple pairs of the Blue Q socks for myself, since they're so comfy and cute, but none of my pairs dropped the f-bomb.
This is the other thing I bought my friend — women insert it in their pants when they have to pee, and then they can pee like a man. No squatting necessary. I bought it was a joke, but it would really come in handy at some venues, such as tailgating at football games and only having port-a-johns to go in.
She definitely got a kick out of those gifts.
The most interesting of my purchases is probably the Mandolin I bought my husband. I saw a message he posted on FB talking to someone else about wanting to learn to play, so I was like "Okay, I'll get one for him." He's not usually the type to buy himself anything. Music is his thing, and that's how he has spent a lot of his free quarantine time — playing his guitar and writing music. I didn't used to like his voice very much (I was the only one, as everyone else raved over it), but ever since he started adding a bit of a country twang to it, I've gotten really into his singing. (He sounds very much like Bradley Cooper in A Star is Born.)
I thought I was being sneaky and bought the mandolin on my credit card, but he saw the statement and asked. He knew I had talked about buying a new keyboard to teach the kids/learn myself and thought that's what I purchased. I told him I didn't get a keyboard, but not to nose around my purchases since I pay for things on my card for privacy. (It just so happens that he gets the bills, hehe.)
It's a cheaper model, but will be good for him to learn on, and I hope he likes it. With any hope, all three of us can play guitars/mandolin together while BG beats on her drums. (I can play the guitar decently, and LM can play a couple of songs.) Add in the keyboard that I hope to get at some point, and maybe the Anxious Family Band will come your way soon!
Have you made any crazy or fun quarantine purchases? 
Also, does anyone have any book  recommendations for me? I don't care for romance or James Patterson, but am pretty open-minded otherwise. I'd also like some recommendations for new bloggers to follow!
And I promise I'm working on that Blogger Girls Night Zoom thing. I'll send out something on Sunday to start figuring out days/times.